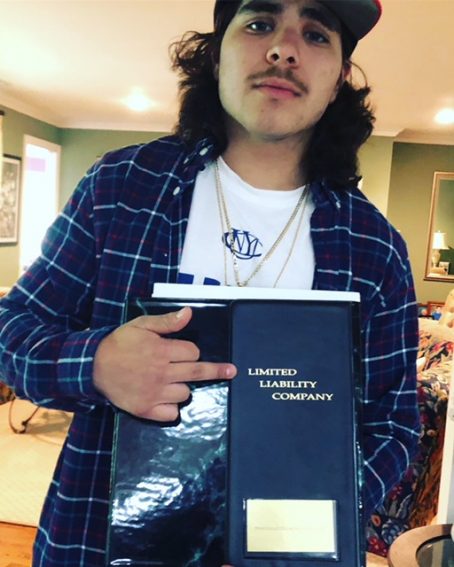 MaxinoutNBlackinout LLC: Becoming Official and Moving Forward
After months and months of hard work and almost a year after maxinoutnblackinout.com was born, On July 19th, 2018, Maxinoutnblackinout officially became a recognizable business by the State of New York, and is officially termed: "MaxinoutNBlackinout LLC."
This is a gigantic step forward in the movement that I am trying to create. So let me reiterate: What it is next?
Moving Forward: Moving forward, Maxinoutnblackinout is evolving into an ideology and movement, and is beginning to represent more than balancing hard work with partying. It is becoming a representation of something much larger. Maxinout' no longer simply stands for lifting and fitness/health related issues; It has evolved into a representation of responsibility and how to be responsible and balance things together. Such things I am adding to the website include articles related to Mental Health, Anxiety, Depression, and Suicide. I will discuss personal issues, delve into topics about balancing and handling and dealing with these issues, and I will stand up for all the people who cannot stand yet. Moving forward I am going to continue to write about this as it is not spoken about enough and is a huge issue. Fitness related, moving forward, I plan to begin to write workout programs specified for each individual at a cost related to the type of program. No, I am not certified quite yet, but I know what I'm talking about and I think I might know a little more than the personal trainer with a dad bod who lets his clients half rep less than 100 lbs on the bench press. So, I am adding this to the site in order to help people out at a cheap price. Additionally I want people knowing that we as humans need to be responsible for ourselves and our own actions, and that we need to be the best person that we can be.
Moving Forward: Blackinout' no longer simply just represents having a balanced amount of fun after you finish all of your responsibilities. It also evolved into a mindset associated with staying positive and avoiding blackinout' at times, because sometimes human beings, myself included, can have too much fun, and it is a reminder to stay aware of what you are doing, and making sure you stay positive in life. It DOES NOT ENGOURAGE BINGE DRINKING, it instead is meant to encourage people to BE THEMSELVES and stay true to who they are, and additionally to remind everyone that its okay to let loose once in a while. Be human.
But, be a human who maxes out and blacks out properly.
Join the family and get yourself some MaxinoutNBlackinout LLC clothing or gear, via online by PayPal or in person via Cash, Check, or an online phone app payment like Venmo, Google Pay, Cashapp, etc.