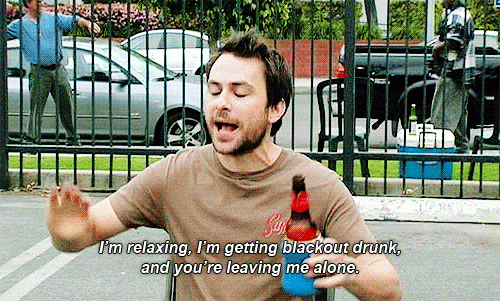 Surviving SAFTB: Surviving Saturdays While Keeping Your Gains
We all know what SAFTB is; it is BarStool's representation for "Saturday's is For The Boys," which essentially created Saturday as another holiday as it now allows us an excuse to get obnoxiously fucked up at any time of the day on any given Saturday because, simply put, as BarStool said, Saturday is for the boys. Now I Take this aspect into full effect for my blackinout' portion of my ideology. However, I still need to keep my gains while paying my weekly respect to my new favorite holiday.
So, here are some tip's I have for your Saturday so you can keep your gains, but still celebrate the wonderful festivities of a rowdy SATFB day.
Friday: Don't overdue it on your Friday nights. Take it easy, don't drink as much so you won't be too hungover for SATFB. Hydrate the night before and lift the night before so your body is ready to take on the endeavor of limitless amounts Natty Lights and Tiwsted Teas.
Saturday Preparation: Wake up and drink up to like 3-5 water bottles: (17 fluid oz), or have Gatorade of something of the likes. If you plan on lifting, wake up early and get your lift on quick and get that protein in and give yourself at least, Eh, forty five minutes to an hour, then you're good to go! Thats what has worked for me and I have seen work for people
Sunday: If you are mobile, you know what to do. RECOVER.