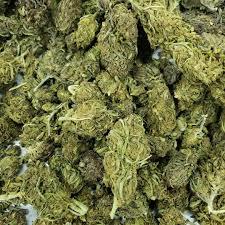 *This article will be edited as I continue to use CBD; This is the first update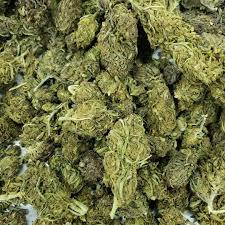 My personal review
CBD, or Cannabidiol, is a drug component found in Marijuana, directly derived from the hemp plant itself. However, this is the component that does not cause you to get stoned; and the CBD industry, public opinion, and legality has drastically changed regarding CBD generality in the last few years. CBD has been decriminalized, and is advertised to reduce anxiety, depression, muscle pain, and insomnia. There are many other health benefits, supposedly, such as CBD being able to aid Epilepsy. Alot of this is true, some scientifically backed, some not. Nothing I am going to speak about regarding my personal experience will be backed by science because I don't want to talk out of my ass here. I am only going to discuss How I have used CBD to help lifting and pains, and remember; THIS IS PERSONAL EXPERIENCE, meaning it is what I have experienced and should not be taken to full account. Affects vary on all.
I have taken a small CBD trial period because I constantly ache from knee pains and low back pains to due exercises like squatting, deadlifting, and due to manual labor from working. Additionally, typing on a computer frequently doesn't help my posture or joint pain either. I grew up with Osgood-Schlatter's Disease (consistent inflammation of the patellar joint) and Shin Splits, and constantly have feet pain, knee pain, shin pain, lower back pain, and joint pain regarding my elbows and my AC and SC joints.
So, I wanted to try CBD for potential help!
CBD Cigarettes/Flower/Joints; CBD flower is sold in various smoking formats. I tired CBD cigarettes, which are cool because they come in a pack that looks like a cigarette pack with legitimate cigarettes; only filled with CBD flower. It was alright, and tasted better compared to the CBD joint. The CBD flower in itself was okay, but tasted bad. These mostly relax you, for a brief period of time. They take temporary stress and anxiety away, however it is not prolonged. IT definitely helps a tiny bit for part time relief, and in. my opinion can help a smoker habitually ditch the habit of smoking cigarettes by smoking CBD flower cigarettes instead. However, you are still consuming smoke, thus this CBD consumption format is not my most recommended. Still, it didn't hurt.
Hemp Creams/Balms; I have been experimenting with health creams containing CBD. I chose to use a brand called HerbStrong.
***Have Not Yet Tried Tincture**
After and before workouts, afters showers, when I wake up, and before bed would be when I use this cream. Typically I timed it around when my body needed rest, was in fatigue, or wanted to prepare my joints for movements. This is my RECOMMENDED product for CBD aid regarding muscle and joint pain. It has a cooling effect, but not so much like a menthol Tiger Balm type of menthol strength or smell. It is lighter and more relaxing. My feet pain subsides, and muscle pains subside as well. Joint pain is the most difficult to fight, because constant reps, movements, and everyday motions affect my joints. However, the HempStrong really helps with the joint pain, and almost masks the pain in addition to helping with recovery. However, it wears off within about a half hour, and despite how wonderful it is for recovery, in my opinion, just as I view supplements, this CBD aid/product of any sorts can only help so much. But still, I definitely recommend CBD creams over Tiger Balm, and I'd rank Arnica creams or BioFreeze as s second best option.