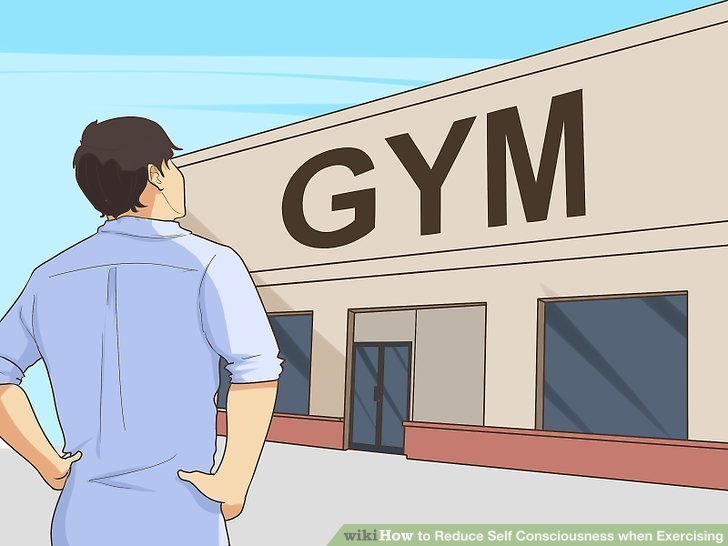 For some of us, going to the gym is an escape from reality. To others, it is training for a sport, a method to stay in shape, or a method to get into shape. But, the horrible grip of self-consciousness grasps some of us, and prevents us to go to the gym due to self-consciousness, and I have struggled with this before as well. Self-consciousness is a serious issue that can affect your mental health, physical health, and your gains. I have been battling self-consciousness my whole life, and here is my advice regarding self-consciousness and the gym; Just GO.
Self-Consciousness devours my mindset as I constantly compare my physique or strength or vascularity or speed or hops to other athletes' abilities. This trumps my motivation to go to the gym as I constantly do not feel good enough or begin to feel weak or out of place. I feel as if everybody notices the gains that I have lost or the gains that I have not yet achieved. However, this is NOT how one can think. Constantly comparing oneself to another is a death wish as we can never be anybody but ourselves, so there simply is no point in comparison to others.
The only comparison you need is to yourself and what you used to be. Track your gains and strength, and this noticeable improvement if tracked ( improve through progressive overload in the gym) will help improve one's self confidence.
You can never compare yourself to others or sell yourself short; and it is imperative that you do not let the feeling of others or social anxiety affect your ability to workout or lift. You just have to put your head down and keep going and realize that the gym needs to be a place of escape for us; not a place of mental stress. Do not be afraid to work out just because others are in different physical shape than us. Focus on you and becoming a better person, and soon that self-consciousness about going to the gym will turn to confidence.
Thomas Roel
MaxinoutNBlackinout LLC