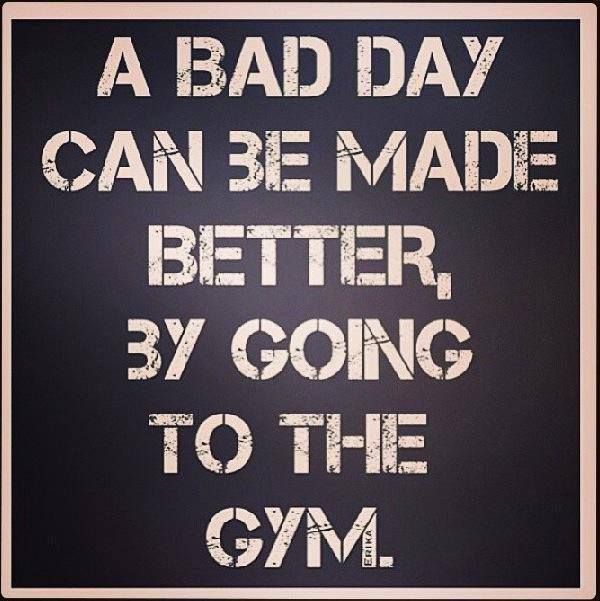 Gyms have a special impact on a person, at least for me, they provide a relaxing or motivation or competitive or stress relieving environment where I can just be me and chase my dream.
My first gym was with a trainer named John Romaniello (Instagram: johnromaniello , check his  site romanfitnesssystems.com/ and his book) at a Planet Fitness. John, whom later moved and wrote a book, he trained me hard and introduced me to the concept of hard work and inspired me to to go to a personal training studio called Core Fitness with my trainer Loucas Lianos, whom I  did a senior project on in high school on what it takes to open up a personal training studio. This is something I learned from Loucas. This gym taught me discipline, made me enjoy fitness and physical improvement and strove me to train at another commercial gym in 9th grade called The Training Station Athletic Clubs, where I still train at today, I trained at core fitness 2 times a week usually and once or twice alone at the Training station. I was hooked. Everywhere I went on vacation or college visits or nearby gyms I had to go. I had day passes for Equinox and a ten day pass for Bev Francis Powerhouse in Long Island, a student member Ship at Lifetime Athletic Clubs. I also had a short term gym membership with Noah Siegal's Siege Athletics in Long Island and I compete for Elite Strength and Conditioning in Tampa, where I also used to go to an La Fitness. I visited a golds gym in Orlando and Spartansburg, an La fitness in hamden Connecticut, a gym called Old Time Fitness in the Keys, Bev Francis Powerhouse in Syosset, New York,  (Where I Met Kai Greene which was awesome and also got a glimpse of Bev Francis Herself, Maxx Charles IFBB Pro and Sadic Hadzivic), a gym in Narragansett Rhode Island Where Brandon Cambell used to train at (I saw him there), and Browns Gym, a gym in Clark Summit, PA thats is owned by famous powerlifters Jim and Janice Brown, and their gym actually sponsored the USAPl national a few years back.
All these gyms, all these places have had impact on me. Motivation, excitement, rejuvenation, pain, struggle, anger, perseverance, strength, pushed limits, honorable meet-ups, happiness and even more. Gyms affect us a lot more than we think.
Tommy Roel
Maxin' Out
Funny pic of me in the background of Sadik Hadzoviz's youtube video in the white shirt.
Lucas Lianos's sight: http://www.corefitnessstudiosny.com/pages/home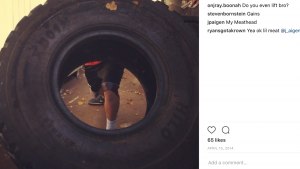 Me pushing a 550 some tire at Old Time Fitness back in lie 2014 o5 15′.